1948 Farmall Tractor Super A 1948 International Farmall Super A New Tires Cub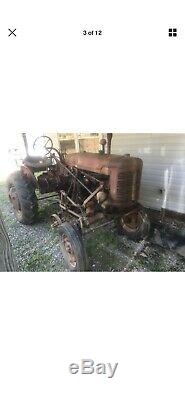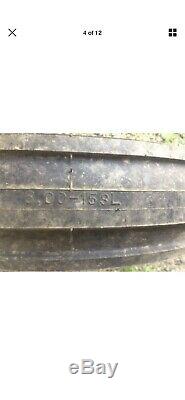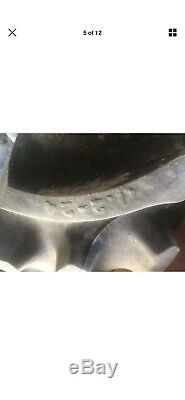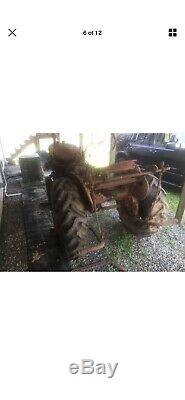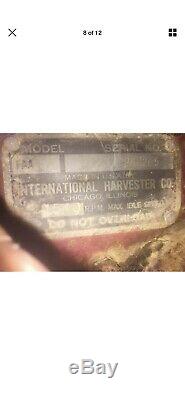 1948 super A International farmall cub tractor. Make sure to be aware of my precise location. I alter my location just a little bit for privacy. More info in item description below. Especially about my precise location.
It is next to the feedback information. Everything must work and not be damaged in any way. Option: things I may knock off a few hundred bucks for(but not fully trade for). Honda suitcase generator set with parallel cable hookup.
Large snap-on grade tool box. Heavy duty grade bush hog brand bush hog mower. To fit a 3600 or larger tractor.
Good gearbox with no leak (no grease in box-must be proper gear lube)and no rust in deck. Option: things I may be needing. A rust free, flaw free Toyota Prius. N o head gasket issue. Travel trailer/rv that has NEVER had leaks and mold. A two axle cargo trailer that has standing head room.
Dump trailer with single center hoist design. This is considered to be a hydraulic lift tractor for that era. Please do your own research at the year model, specs, and information. Has the center lift AND the rear lift.
Has the center implement on it. My dad passed last year. This was our potential future project tractor. We were going to paint it and restore it.
He tinkered with it and we just never had time to paint it and mess with it. I think my dad cranked it but, I wasnt around to hear it run.
It does appear to have some upgrading done to the charging system. Looks as if my dad put a regulator on the generator/alternator.
Has some attachments and mounts on it. My dad bought new tires for it. They are just under inflated from sitting in shed as seen in pics. I recently rolled it out of shed and out under back deck of house. I did allow the tow chain or possibly backhoe bucket to nick/scrape ONE lug on back right tire.
Not an issue at all. Just being specific and detailed. I cannot guarantee anything about this tractor.
You will probably need to paint it and do some fine tuning(because its been sitting) from what I can guess. Worst case scenario would be: Rering and re gasket engine just to check it all out. Check out and adjust or redo the valves. Clean out fuel tanks freshen everything up. Engine has been turned over recently.
I have no guarantee of compression or condition of rings. Consider the possibility of it needing an overhaul just for peace of mind. But, it DOES sound and feel like it has excellent compression. I DO have the engine HAND CRANK.
The good thing is that antique tractors go up in value. I would fix this up but I have 300 other old projects. These tractors are a good investment. They will only go up in value.
These tractors seem to be seen in displays for throw back stores and restaurants out front. Shiny red vintage tractor display as seen at Cracker Barrel type old country stores and etc..
Many people still use these to farm. Carb work or something simple. Hood looks out of line because its not bolted down tightly. But its not bent up. >>>Bowl of metal seat is rusty in places but still useable.
Just replace with a new one if you want it showroom condition. 1 mild fixable ding in grills.
You can wait up to a month before coming to pick it up. Just please dont wait forever to come get it.
A reasonable amount of time is ok.... I need to clean out shed for shed repair this month. Spe-lled back-wards that is lapyap. Important The actual location zip code is three oh five won too. Town starts with a letter B. Northeast georgia corner, in mountains, on border of NC, TN, GA, and close to SC. 2 hours central to atlanta, Chattanooga, asheville, Greenville, and Knoxville. 2 hours or less central to atlanta, Asheville, Chattanooga, Knoxville, Greenville.
Near the casino in murphy North Carolina and the ocoee river. Near Helen Georgia(the Swiss Bavarian tourist town). The exact location is zip code 3-0512. My 3m&il is my username here at gee mayal d0tc0m. Prefer black, charcoal, white, or possibly grey(I kinda dont like grey and certainly dont like how grey fades and peels).
Im researching Prius cars and I dont want the models that have hidden issues. The trade would be to your benefit as a Prius is a cheap economy car that depreciates and my vintage combo will never decrease in value.
If you have a super duper newish Prius... You are also welcome to ask for a video of both items. If you plan to come within 2 days and you write me in advance offering cash and I agree.... It is free to sign up (using your e, m, a, i, l a, d, d, r, e, s, s,).
Go on the site and get a quote. You can wait up till 1 month or possibly a little longer to get the truck and tractor. But you are not sure when you can come get it..... Sometimes I have a piece of heavy equipment located where this tractor is. I may be able to push up on your trailer! Axle to axle length is: 6 foot.
Total length of tractor where front tires protrude to the little attachment overhang piece on rear is. Width of tractor is roughly: 4 foot 6 inches. The item "1948 Farmall Tractor Super A 1948 International Farmall Super A New Tires Cub" is in sale since Saturday, February 8, 2020.
This item is in the category "Business & Industrial\Heavy Equipment, Parts & Attachments\Heavy Equipment\Tractors". The seller is "privateseller007" and is located in Franklin, North Carolina.
This item can't be shipped, the buyer must pick up the item.
Model Year: 1948
Model: Farmall Super A
Fuel Type: Gasoline
Make: International

---