New Tire 11.00 22 Samson Blem Cross Lug 16 ply Tractor Retread Blemish Farm Ag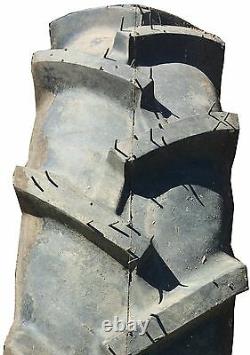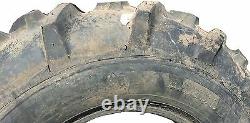 As long as a tire is made, we can get any size, brand or style of first line tire that you are looking for. So, we scan the globe looking for great deals on tires. We specialize in closeouts, overstocks, discontinued and blemished tires.
What is a closeout, overstock, discontinued or blem tire? , manufacturers have a good idea of what they will sell, but their guess is never perfect.
For example, how many snow tires do they build when the tires have to be built 6 months before it starts snowing? What laws will be passed in each of our 50 states that may outlaw the use of a studded tire? They discount the tire to get rid of them, and someone that has a market for the tire buys them. Someone like us buys the tire hoping that we can find a home for them. What happens when performance cars go from running raised white letters to black-walls?
What happens when a tire has sat around "too long"? For instance snow tires do not sell once winter is over, so they make room for the summer tires by discounting an out of season tire.
What happens when a tire has been determined to have an imperfection? Manufactures typically call that a "blemish" or a "second". There are many issues that may determine a tire to be a blem or second. Here are a few: It could be an imperfection in the whitewall or white lettering (such as a black spot), it could be an imbalance issue where the tire may require more weight to balance or may not ride as nice as a first line tire. We have seen slight height differences meaning shorter or taller than factory specs.
It could be that there is a defect in the inner liner that would require the use of tire sealant, or the use of a tube. It could be that there is a rubber compound issue that would make the tire wear faster (if too soft), and cause premature weathering (if too hard). We have also seen one name brand on one side, and a different name on the other side.
There may be a small cut or "nick" in the sidewall, tread or bead area that are not what you would find on a first line tire, but the tire will still run. All manufacturers are not looking for a liability problem, so if they thought that the tire was not safe, they would not sell it.
If there is a major problem, tire manufacturers may be asked to recall the product (no different than in the case of an automobile recall). The highway safety commission has a list of all tires that are recalled.
We do not sell recalled tires. Blems are usually marked with the letters "BLEM", or "SECOND" by the serial number. Buffed letters are another indication of a blem or second. How often are closeouts, overstocks, discontinued and imperfect tires available?
It seems that we always have in the vicinity of 10,000 tires in stock. We know what we have in stock, but we never know what we are going to have on the next load until it gets to our warehouse so check back often for new inventory. When our tires are un-banded, the radial tires will regain their form immediately, but bias tires such as the Light truck, ATV and mower tires will only take shape when they are inflated on the rim.
They may need to be stretched with a tube, spread with a few boards between the beads or sat in a warm area before mounting. By purchasing the item in the listing you have accepted the terms of our policies.
With our volume it is impossible for us to take actual pictures of every item being listed. Our pictures are to be used as a reference to the tread design and not the actual photo of the item. Any rims pictured are NOT included unless stated in the title of the listing. Check Out Our Other Items for Sale for More Awesome Deals! The item "New Tire 11.00 22 Samson Blem Cross Lug 16 ply Tractor Retread Blemish Farm Ag" is in sale since Tuesday, April 23, 2019.
This item is in the category "eBay Motors\Parts & Accessories\Car & Truck Parts\Wheels, Tires & Parts\Tires". The seller is "ronapreston" and is located in Firth, Nebraska. This item can be shipped to United States.
Quantity: 1
Section Width: 11.00
Aspect Ratio: --
Load Index: 16 Ply
Manufacturer Part Number: Does Not Apply
Brand: Samson
Rim Diameter: 22

---