Two New 23x10.50-12 10Ply Ditch Tiller Trencher AG Farm Tractor Lawn Tires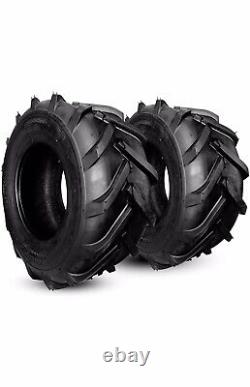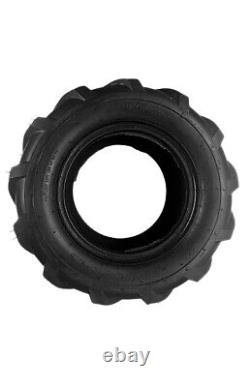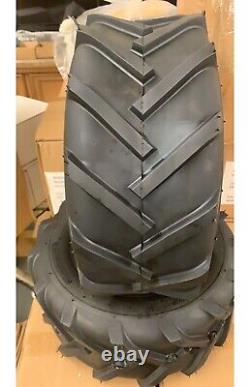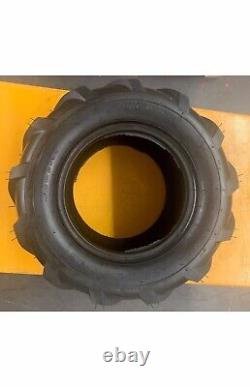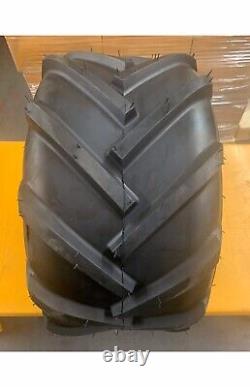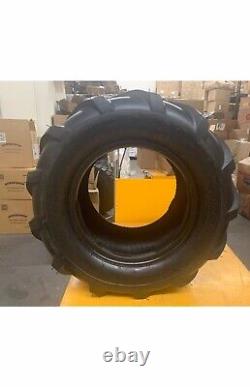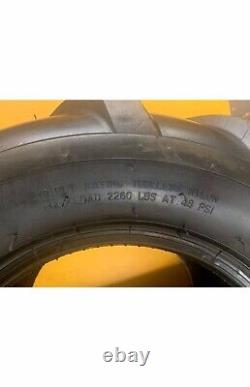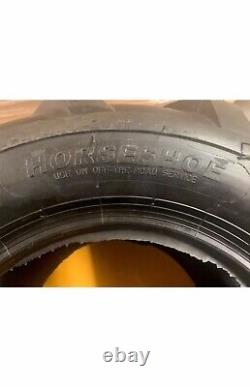 (2-PK-Set) HORSESHOE NEW 23x10.50-12 10Ply E Load AG Farm Tractor Lawn Riding Ditch Tiller Trencher SUPER LUG Tires Tubeless 23 1050 12 T148 23105012. 2-PK-SET New 23 x 10.50 -12 10PLY SUPER LUG TIRES Tubeless Fits John Deere Lawn Mower AG Tractor Rider. Newly Produced at 01/2022 and just come back in stock!
Enter 1 in quantity box for 2-Pack-Set tires. These tires are classics high quality and newly produced by Jan of 2022! They are intended as replacement commercial riding lawn mower tires and are turf friendly which make them versatile in both application and fitment.
In addition these tires can also be used on other applications such as Trench, golf carts and Lawn tractors. Can be used with the following manufacturers.
Bad Boy, Blue Bird, Bob Cat, Bunton, Dixie Chopper, Dixon Encore, Exmark, Ferris, Grass Hopper, Gravely, Great Dane, Honda, Husqvarna, Hustler, Jacobsen, John Deere, Kawasaki, Kees, Lastec, Lesco, Ryan, Scag, Snapper, Toro, Walker, Woods, Wright Manufacturing, Yazoo, Cub Cadet, Craftsman, Steiner, Yardman, Troy-Bilt, Bolens, MTD, Simplicity and many more! 10 PLY = 10 Ply Rate.
Size: 23 x 10.50 -12. Christ One Auto parts is proud to offer you the best price and fastest service for all your aftermarket parts needs.
In order to keep our prices low, we have the following purchasing policies. We do not accept address change requests after purchasing. PLEASE READ THROUGH THIS PAGE so that we can avoid any misunderstandings. When you order from us out of USA, you or a recipient of the order is the importer of record and responsible for assuring the product can be lawfully imported to the destination country.
CHRIST ONE INDUSTRIES GROUP offers an extensive coverage of bearings for a large range of automotive Tires and heavy-duty wheel end applications. Our Products are manufactured in ISO 9000 / 9001 / 9002 certified facilities. CHRIST ONE products delivers the look, feel, fit and performance of OE. Manufactured with Internal bearing seals that are specifically designed to combat all types of road conditions to keep debris out and keep the bearing turning.

---