TWO New 5.00-15 Firestone I-3 Power Implement Farm Tires 4 ply Tubeless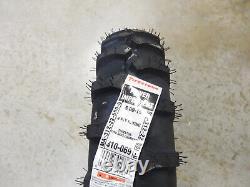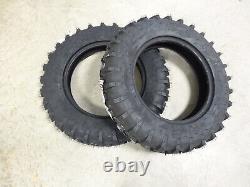 TWO 5.00-15 Firestone I-3 Traction Implement Farm Tires. Price is for TWO new tires.
These are new Firestone 5.00-15 Power Implement traction implement tires, these are 4 ply rated tubeless tires. Firestone lists the mounted OD as 25.8" and tread depth as 15/32". They can be used with a tube if desired. These are used on some ground driven hay rakes and other implements powered off the wheels.
If your postal address and physical address are different please let us know.

---